PK Lee's Foodie Corner
Venue:

Restoran Shang Kee @ Ulu Yam

Cuisine:
Loh Mee and local hawker-style dishes (Non-Halal)
Address:
49 Jalan Meranti 2A
Pekan Batang Kali
44300 Batang Kali
Selangor Darul Ehsan, Malaysia
Contact:
n/a
Facebook Page:
n/a
Click View larger map in the map below on your smartphone to open the location on Google Maps for GPS navigation and directions.
I happened to pass by this place while on my way to visit an old Malay schoolmate whom I have not seen for more than 35 years.
Upon checking online, I found out this restaurant is one of the many frequented by the locals for their local delicacies.
As I was early, my uncontrollable taste buds persuaded me to throw all caution to the wind and give this place a try.
Putting aside the long wait and taking into consideration that there will be food awaiting us at my final destination, my missus and I narrowed down our choices to these food items and here are my satisfied "burpy" reviews.
Vinegar Loh Mee.

Although the customers can also order Loh Mee without vinegar, both my missus and I settled for two "small" bowls each with vinegar.

To our bemused horror, when the bowls came, we realised "small" means the usual standard bowl with the Loh Mee to be shared by at least two persons using small bowls. 🤦🏻‍♂😏🤦🏻‍♂

2 "small" bowls of Loh Mee with vinegar

The vinegar is the right minimal amount for those who don't like their food too sour. For those who prefer a stronger taste, they can request for a few more extra drops of vinegar from the helpers.

I tried both the chilli paste and pickled chilli with the Loh Mee separately and to my pleasure, the mee tastes great with the pickled chilli especially when I added two huge scoops into my bowl.

Pickled chilli, commonly referred to as green chilli locally.

I have absolutely no complaints for the kampung-like taste of the chewy mee.

"Saito" Fish Cakes.

This is definitely a MUST even when one isn't interested in Loh Mee.

The taste is rich, fresh and pleasing to the senses. However, I would be happier if they add a few more slices of cucumber!

"Saito" Fish Cakes

Yau Choy (Oiled Choy Sum).

A good compliment to the Saito Fish Cakes and…..Loh Mee.

Yau Choy (Oiled Choy Sum)

To my amazement, I managed to finish everything (including the mee my missus passed over) while thinking of the food awaiting us at the end of the destination. 😬

There is a menu on a wall with other dishes for the customer to choose from if he or she wants something else other than the ones I tried.

On the side, as the establishment relies on some young helpers who may be their relatives helping out part time, their service may be a bit slow if one is in a hurry . Patience with a Smile will certainly make everything taste better.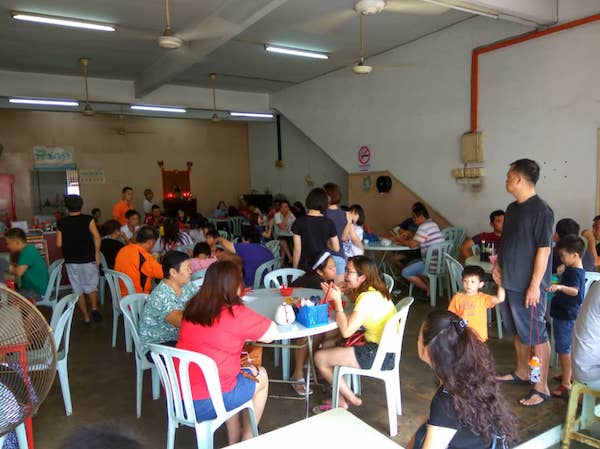 If the time permits, do make a beeline and drop by at Batang Kali or Ulu Yam for these simple but delicious food.
Yours hungrily and burping in satisfaction,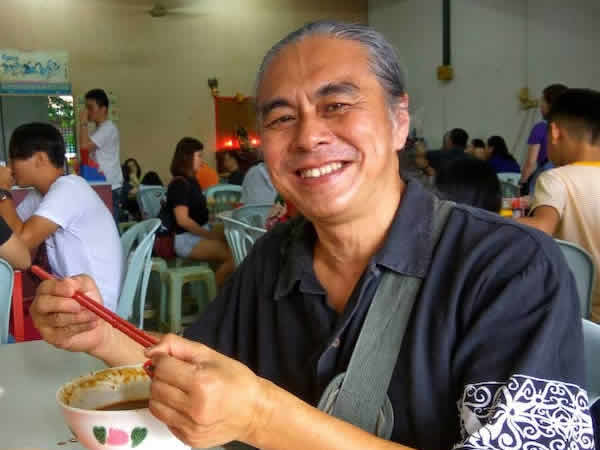 ---
SEE ALSO:
---