PK Lee's Foodie Corner:
Sarawak Food Adventure (Part 3)
Venue:

Lima.Tujoh Cafe & Guesthouse

Cuisine:
Asian Traditional, Nyonya Dishes (Halal | Pork-Free)
Address:
No.57 Upper China Street
93100 Kuching
Sarawak
East Malaysia
Contact:
+6082-231382
Facebook Page:
Lima.Tujoh Cafe
Click View larger map in the map below on your smartphone to open the location on Google Maps for GPS navigation and directions.
After the awesome dinner at Muara Tebas Seafood Restaurant at the outskirts of Kuching, my martial arts buddy and I were taken by his ex-model relative (💗) to one of the most quintessential cafe in Kuching's "Chinatown" called Lima.Tujoh Cafe and Guesthouse.
The Lima Tujoh Cafe is rather new but its interior is decorated with antiques and old items which reminded me of the Kuala Lumpur side of Chinatown.
Our hostess ordered several local food dishes unique to this establishment. What appeared to be just "simple" meals turned out to be absolutely "splendid"!
We had Nasi Lemak with:
Pansuh

– a local Iban and Bidayuh dish prepared by cooking chicken meat in a bamboo stalk with seasonings and covered with tapioca leaves from the cassava plant

Beef Rendang

Chicken Masak Merah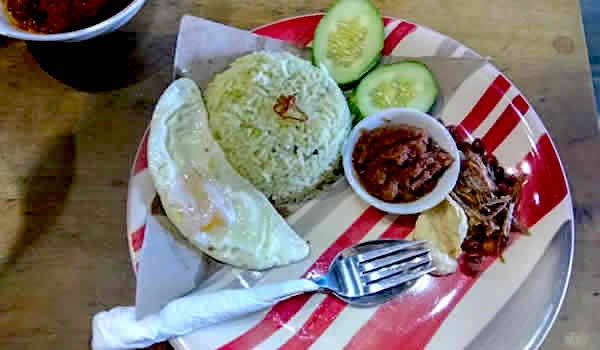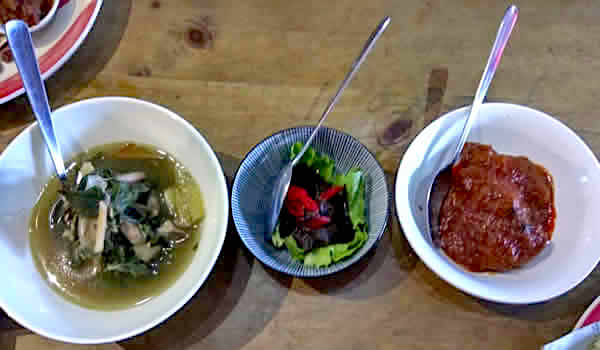 All three tasted fabulous, but I definitely recommend the first item for the adventurous foodie.
I must say the Pansuh has a unique pristine natural taste of the jungle interior where the inhabitants make use of what is available to come up with a delicious enjoyable meal.
I was told that this dish is prepared during the Gawai Dayak FestivalAn annual festival celebrated by the Dayak people in Sarawak, Malaysia and West Kalimantan, Indonesia on 31 May and 1 June. It is a public holiday in Sarawak and is both a religious and a social occasion recognised since 1957.. There is also a plan to introduce this dish to overseas.
It is unfortunate that we could not stay a few more days. I had half a mind of hijacking a boat into the deep interior and brave through the crocodiles like Indiana Jones to try out the other versions of Pansuh. 🥴
Your nutty Foodie,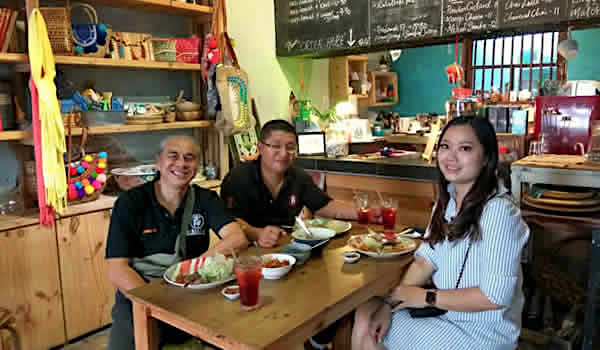 ---
Photos of Dishes Posted by Other Visitors
---