PK Lee's Foodie Corner
Venue:

Lankan Cafe PJ

Cuisine:
Sri Lankan (Non-Halal)
Address:
No.388 First Floor, Jalan 5/59
Taman Petaling
46000 Petaling Jaya
Selangor Darul Ehsan
Malaysia
Contact:
+603-77722575
Facebook Page:
Lankan Cafe
Click View larger map in the map below on your smartphone to open the location on Google Maps for GPS navigation and directions.
Since watching a video and reading some articles about Lankan Cafe PJ, I decided to try out this establishment during Chinese New Year of 2019.
Assuming that during the Chinese New Year season there won't be many people or even anyone around, I got a "packed" surprise when I ventured in with family and friends… 😳
As its name suggests, Lankan Cafe serves traditional Sri Lankan cuisine. As there are quite a FEW items of interest and having only ONE stomach each per person, we decided to order a different dish each and try a few scoops from each others' plate… 😬
Although we ordered quite a number of items, including the different lunch sets, here is a list of my recommendations to my eager foodie mates (although others may conclude differently due to personal taste preferences):
Pottu Kottu with Mutton.

The taste of the Kottu is quite new to me. The aroma of this dish is unique and got me into the Chinese New Year mood à la Lankan style.

Cheese Kottu Roti.

This is simply superb. One bite and I almost went overboard and HOARD the dish.

Kiribath Milk Rice.

This aromatic dish was the real "killer" for me. Its fragrance coupled with the curry nearly made me forsake the dish I personally ordered. Two thumbs up!
N.B.
Puttu Kottu

is a type of bread chopped into smaller pieces and fried with vegetables and meat.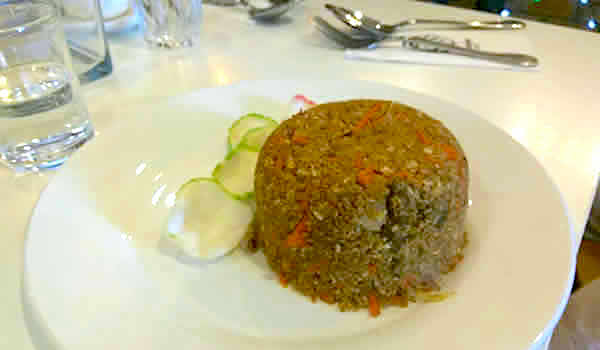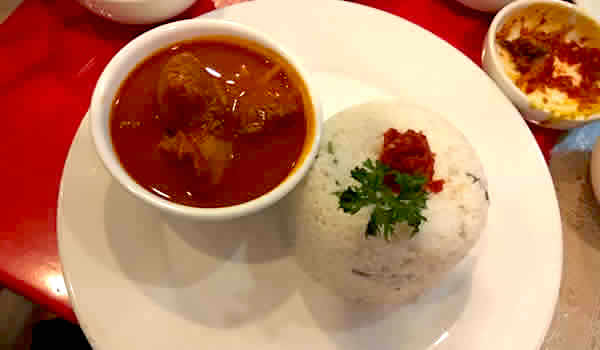 However, I found the following dish to be a bit on the average side:
Lamprais.

Yellow Basmati Rice served in banana leaf with mutton, chicken, fried boiled egg, fish cutlet, lankan vegetable and pol sambol

A traditional Sri Lankan dish made from coconut, mostly used as an accompaniment with rice, string hoppers, hoppers, parathas and curries. It is a coconut relish, consisting of freshly grated coconut, red onions, dried whole chilies, lime juice, salt and maldive fish.

, wrapped and steamed. However, it is quite heavy in taste…and its RM 28.90 price tag was slightly discouraging. 😬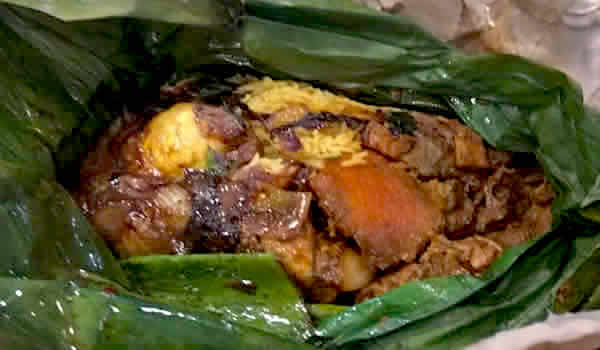 Also, do check out the BUFFET which I noticed was quite popular with the crowd and don't BUFFER yourself. 😁
Your Hungry Puffer,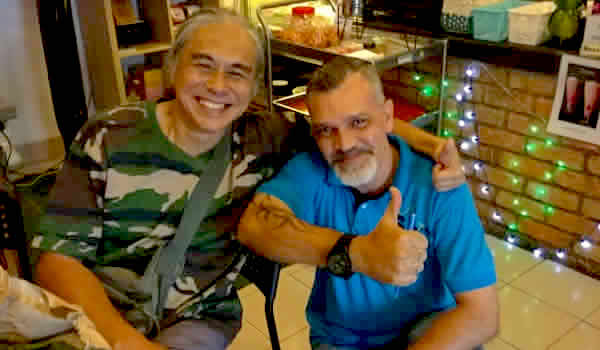 ---
Photos of Dishes Posted by Other Visitors
---
SEE ALSO:
---