Weekend and desperate to get tickets to watch the latest movie? There are always alternatives. Try the cinemas in less popular malls or stay home and stream/rent/purchase a movie.
Last Sunday proved to be an extraordinary Netflix movie day. I watched Zhang Yimou's The Great Wall (starring Matt Damon) thinking it was about some Westerners stumbling into a wormhole and ending up in the middle of warring China (guilty as charged because I wasn't paying attention to the trailer). Well, it was partly true, except there was no wormhole and that China was not at war with humans but some evolving aliens with a hive mind…something like Star Trek's The Borg, only less sophisticated.
The Great Wall tells the story of an elite force making a valiant stand for humanity on the world's most iconic structure.
It turned out that William (Matt Damon) and his partner Tovar intentionally went to China in search of the black powder (which in no doubt is gunpowder) created by the Chinese. Their purpose was nowhere noble because they wanted to use the gunpowder for their selfish reasons. Before they reached China, William's group was attacked by one of the monsters. In the dark, and what initially assumed to be sheer luck, they managed to sever the monster's paw.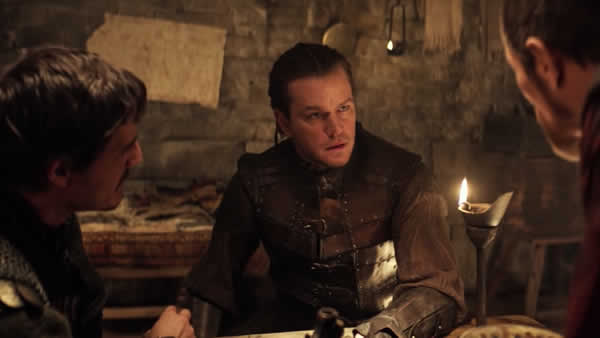 When William and Tovar finally met the Chinese, they were quickly taken as prisoners. On their way to the prison, the aliens, referred to as Tao Tieh by the Chinese, mounted their attack. The two Westerners managed to do some heroics with style and helped the Chinese to fight against the Tao Tieh. The Chinese became impressed with William and Tovar's skills…and the magnet that they carried with them…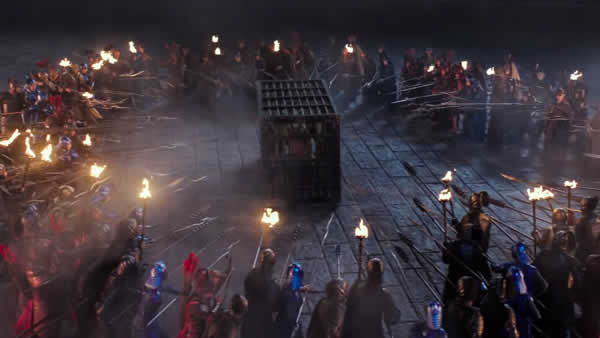 "If you try to engage your brain, you will find flaws, never be able to stop, and hate this movie. If you let the experience wash over you, you'll enjoy it. Be a leaf on the wind…"
From here, one can almost predict the rest of the story. William had a change of heart to become a hero while Tovar just wanted to get the gunpowder and leave. So Tovar worked together with another Westerner (Willem Dafoe) that had been with the Chinese far longer than them. At this point, if we reveal anymore, this review would become a synopsis. So we'll stop here without letting out any spoilers.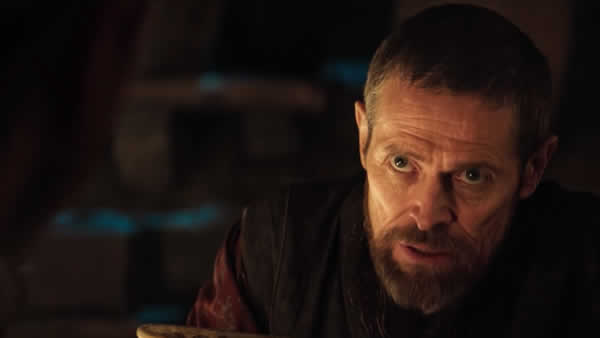 "The choreography is outrageous and really enjoyable. The fights are crafted to deliver a jolt of nutrition-free excitement to your brain stem. "
The movie was a total surprise to me. Pleasant at first because of my ignorance of the plot (and that it also stars popular Hong Kong actor Andy Lau) but was left wanting with an overused storyline and a rather far-fetched ending. It could have at least been quite an awesome movie if the flow is improved and more attention given to making the story less predictable. Still, with decent visual effects, the movie could help fill a couple of hours otherwise spent doing nothing.
Watch the movie trailer below or catch it on Netflix now.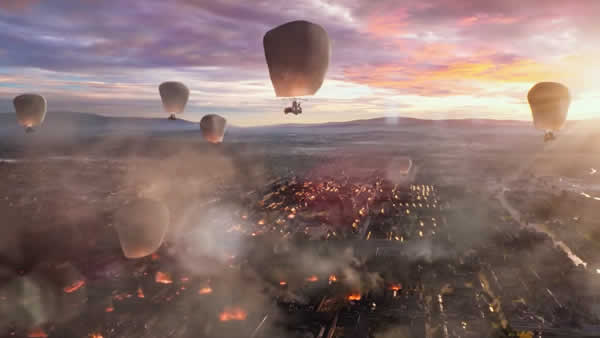 ---
End Credits
Directed by:
Zhang Yimou
Complete Cast:
Matt Damon, Tian Jing, Willem Dafoe, Andy Lau, Pedro Pascal, Hanyu Zhang, Han Lu, Kenny Lin, Eddie Peng, Xuan Huang, Ryan Zheng, Karry Wang, Cheney Chen, Pilou Asbaek, Numan Acar, Johnny Cicco, Vicky Yu, Bing Liu.
---
---