Bangkok became the capital of Thailand (or Siam as it was then known) in 1782 when General Chao Phraya ChakriThe founder of the Chakri dynasty which is the current ruling royal house of the Kingdom of Thailand assumed the throne as Rama I and moved the court from the west to the east bank of the Chao Phraya River. The official name given to it then was Krung Thep, which roughly translates to City of Angels, but the original name of this area was in fact Bahng Gawk, which eventually became simplified as Bangkok. Today we will be looking at ten places to visit in Bangkok.
Bangkok is a lively city well-known for its vibrant nightlife and interesting cuisine. Buddhism is also the prevalent religion here evident from the many Buddhist temples and monasteries found around the city, some of which are popular tourist attractions as will be discussed below. Do note that there is an admission fee for most of the major temples.
Moving Around Central Bangkok
Bangkok city is served by a comprehensive urban public transport system and infrastructure. It is advisable for visitors of the city to purchase a Rabbit Card which is available at BTS Ticket Offices for convenient hop on and off the rail and transit stations, as well as use the stored value at many merchants, restaurants, food court and retail outlets. See here for more information about the Rabbit Card.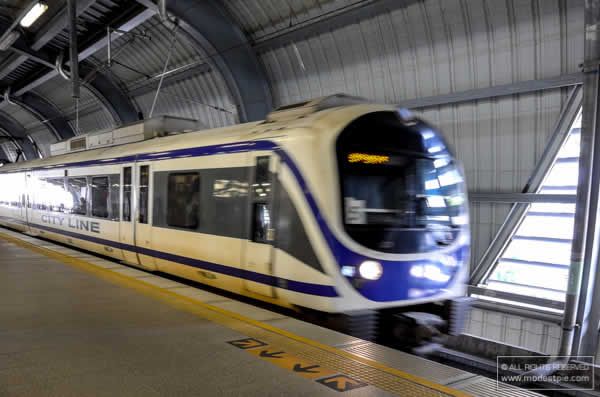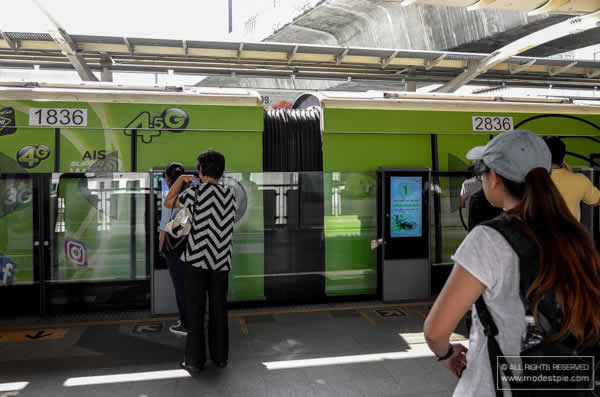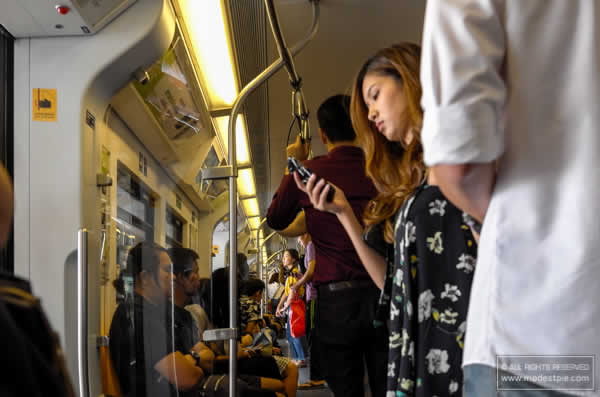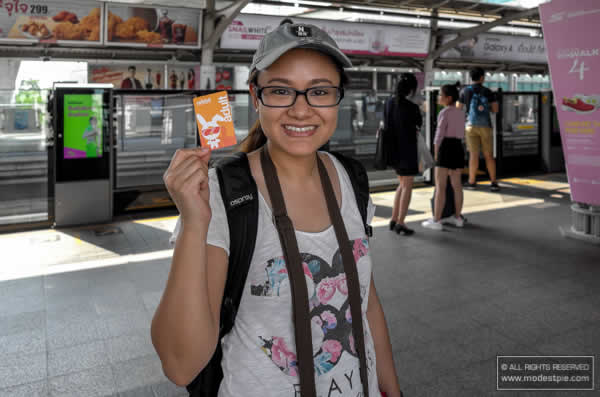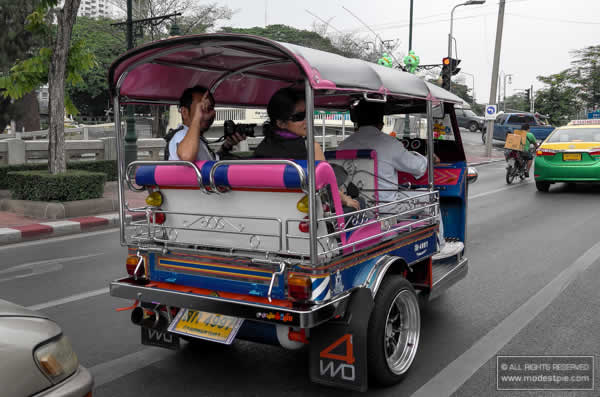 10 Places to Visit in Bangkok
So, here are 10 popular sites and places to visit as well as things to do in Bangkok for the avid traveller. You should be able to cover all the areas listed below over a span of 3 to 4 days at a leisurely pace as they are all located within the vicinity of the city. We will start with a couple of temples that are iconic landmarks in this capital city of Thailand.
N.B. If you are viewing this page on your smartphone, you may navigate to the location by clicking on
View larger map

in each map below to launch Google Maps on your smartphone.
---
1

Wat Phra Kaew and The Grand Palace

Wat Phra Kaew, also known as the Temple of the Emerald Buddha, is considered to be the most important Buddhist temple in all of Thailand. It houses the Emerald Buddha known as Phra Kaew Morakot, the image of a meditating Buddha which is carved to detail from a single block of jade. Wat Phra Kaew is located within the compounds of The Grand Palace, which is the home of Thai Kings, the Royal Court and the administrative seat of government for 150 years. The Grand Palace is also the city's most famous landmark, and certainly a site not to be missed. Visitors will find the ornate architecture of the buildings a sight to behold, a testament to the excellent workmanship and craftsmanship of the Thai people.

The Grand Palace is open daily from 8.30 am to 3.30 pm, and visitors should take note of its early closing hours. It is best to arrive early to allow ample time to cover the extensive ground of this site. Visitors should also note that being a sacred site, there is a strict dress code to follow, and visitors are expected to dress properly – no shorts or tank tops are allowed. Shirts with sleeves and long pants are safest to avoid being denied entry. There is also a security checkpoint to scan for weapons and/or explosives, so be sure to leave these at home if you're prone to carrying these around.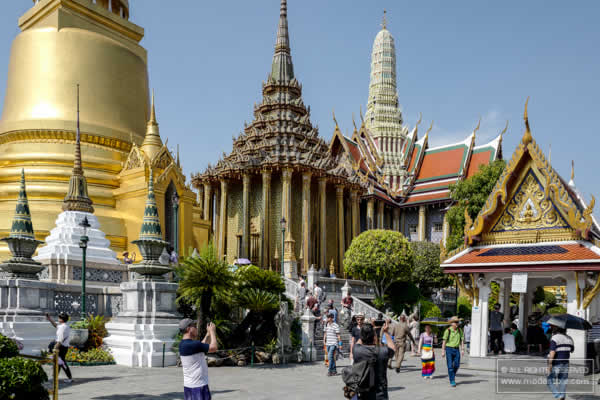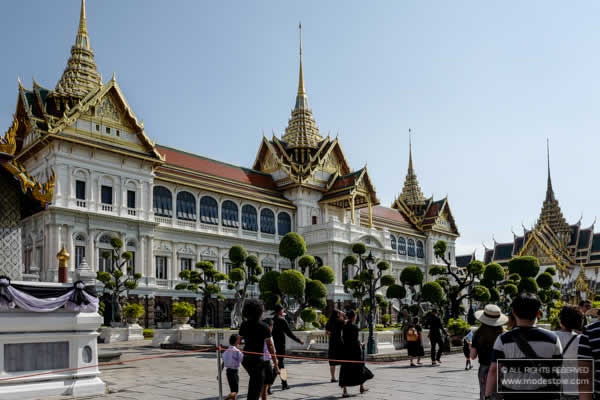 2

Wat Pho

Wat Pho, located just a stone's throw from the Grand Palace, can be visited right after your visit to the Grand Palace when it closes in the afternoon. You will make it in time for Wat Pho (which closes later in the evening – last entry at 5.00 pm) as it is only a short walk away. Here you will find the giant reclining Buddha adorned in gold leaf and measuring 46 metres in length, and unlike most areas at Wat Phra Kaew above, photography is allowed here.

There is also an amazing collection of murals, sculptures and inscriptions on a variety of subjects ranging from archaeology to astronomy. Take a walk around the beautifully landscaped garden within the compound where you will also see many stupas and stone sculptures. Another interesting aspect of this hallowed grounds is that it also serves as the leading school of massage in Thailand, and visitors are welcomed to experience the best traditional Thai massage available.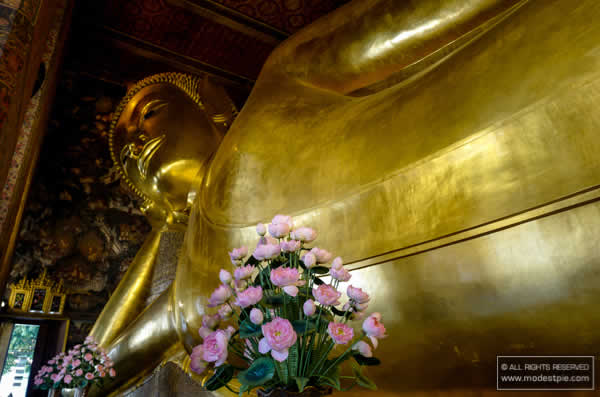 3

Wat Arun

Wat Arun, located on the other side of the Chao Phraya River, is a temple of historical significance. Also known as the Temple of Dawn, Wat Arun marked the end of the AyutthayaA historical city once the capital of the Kingdom of Siam located 80 km north of Bangkok city (see end of article below) and symbolises the birth of the Rattanakosin PeriodThe Rattanakosin Kingdom is the fourth and present traditional centre of power in the history of Thailand. It was founded in 1782 with the establishment of Bangkok as the capital city.. The temple was constructed in the ancient Khmer style in the first half of the 19th century, with glazed porcelain tiles forming an intricate floral pattern on the stupas.

Wat Arun is open daily from 8.30 am to 5.30 pm and admission fee applies. It is located directly opposite Wat Pho with the Chao Phraya River in between, and is accessible by river boat, or by walking or taking public transport across the bridges along Tri Phet Road or Phra Pokklao Road, depending on where you're coming from. The Chao Phraya River with the colourful boats and water-taxis along its waterways embellished with the various temples on both its riverbanks prides itself as a tourist attraction that holds its own.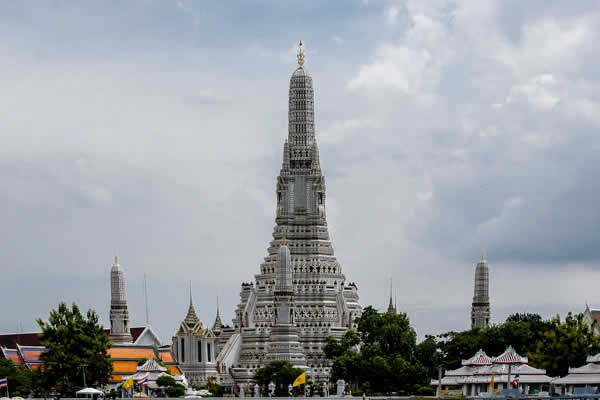 4

Yaowarat

Yaowarat, otherwise known as the Chinatown of Bangkok, is best visited during the day as you will be able to witness the hustle and bustle of businesses in action, from convenient stores and coffee shops to gold trading shops, of which this side of the city has quite a few. If you go during the day, you will be able to visit one of the Chinese temples in the vicinity as well. Yaowarat is not really a big area, and you are bound to come across one or two Chinese temples just by walking around.

If you happen to come by during the late evening after twilight, you will witness a different kind of vibrancy as the district becomes illuminated by the bright multi-coloured shop signage, mainly in the favourite colours of the Chinese people – red and yellow. You will find plenty of street-side stalls and restaurants that serve a variery of food and light snacks. If you want to see Yaowarat at its best, drop by during the Chinese New Year as the area becomes a playground of festival celebration!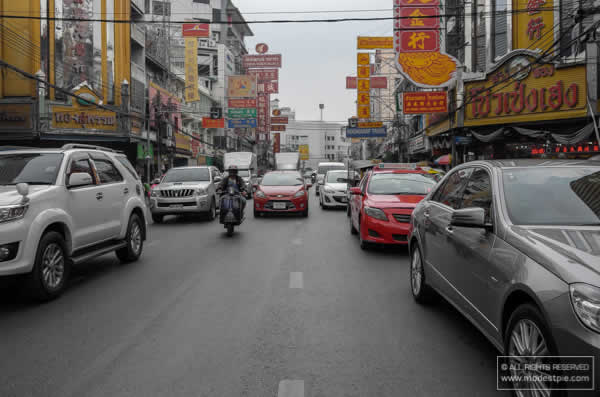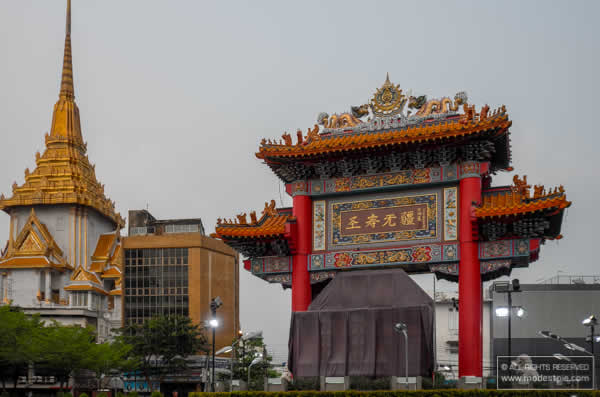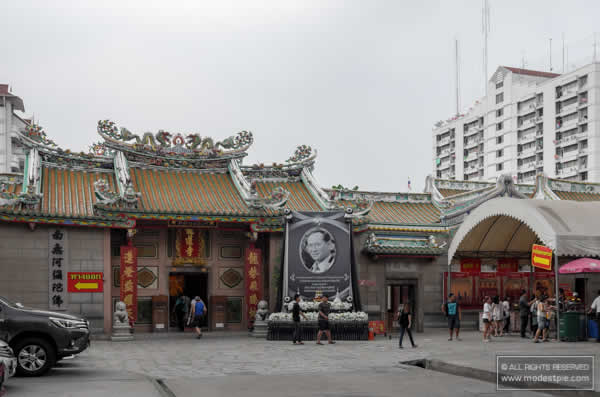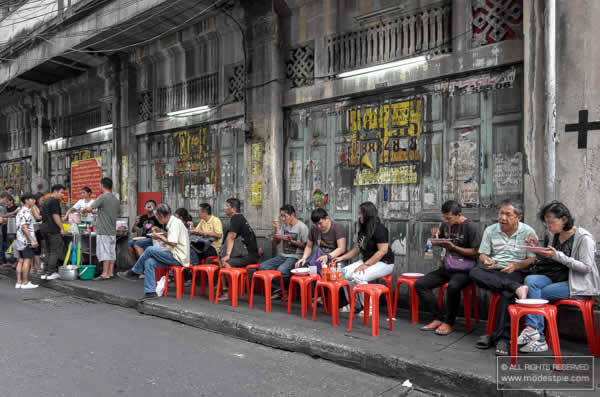 5

Khao San Road

Now that we have discussed some of the more important temples in the city, it's time to explore the other important side of Bangkok that it is well-known for – nightlife and street food.

Khao San Road is a lively street no longer than half a kilometre, and has turned into a popular backpacker ghetto in the last 40 years. In her essay on backpacker culture of this locality, journalist, author and The New Yorker staff writer Susan Orlean had called it "the place to disappear". The name Khao San translates to "milled rice", and references to a time in its history as a major rice market.

If you're a partygoer, there are plenty of clubs and establishments along Khao San Road to keep you entertained well into the night. A recommendation would be the Moroccan themed bar Gazebo Khao San, which was voted by Lonely Planet readers as one of the Great Bars of the World. If you're at Khao San Road to sample culinary offerings, you will be spoilt for choice that covers everything from authentic spicy Thai food to Western cuisines, with Indian curries and other Asian food items in between. After a meal, take a walk along the road and shop for cheap T-shirts and other merchandise as you put your bargaining skills to the test.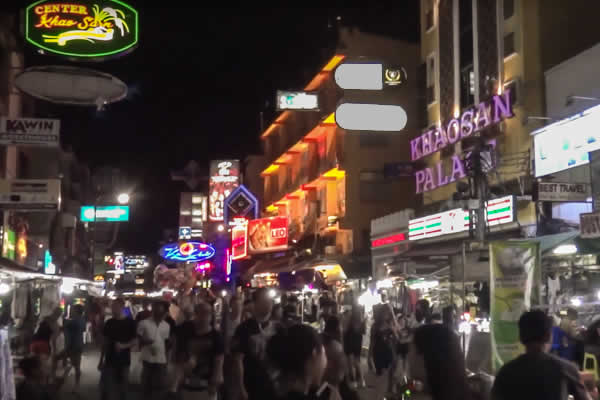 6

Chatuchak Weekend Market

The Chatuchak Weekend Market is quite a distance from the other attractions above, but may be worth a visit. With over 200,000 people visiting this market every weekend, it is clearly evident that the hustle and bustle have made this the world's largest weekend market.

Sitting on 26 sections across 35 acres of land space are over 15,000 stalls that cover all sorts of merchandise ranging from art, fashion, antiques…and of course, food! All public transportation serve this location, but probably the best way to get there is by Skytrain (BTS).

Take the Sukhumvit Line in the northernly direction and exit at the Mo Chit Station (N8) and take Exit No.1 at the station. Walk in the south-westerly direction for about 200 – 300 metres and you will arrive at the market. You can also use the map below to guide you towards the weekend market from the station. Alternatively, you may also take the MRT, taxi, bus or tuk tuk to get there, but we think the Skytrain is probably best.

If you arrive early enough, you may find sufficient time on the later part of the day to visit some of the other attractions around this area, such as the Queen Sirikit Botanical Park, the Hall of Railway Heritage, the Bangkok Butterfly Garden and Insectarium, and the Children's Discovery Museum. Check reviews of these other places of attraction and plan ahead.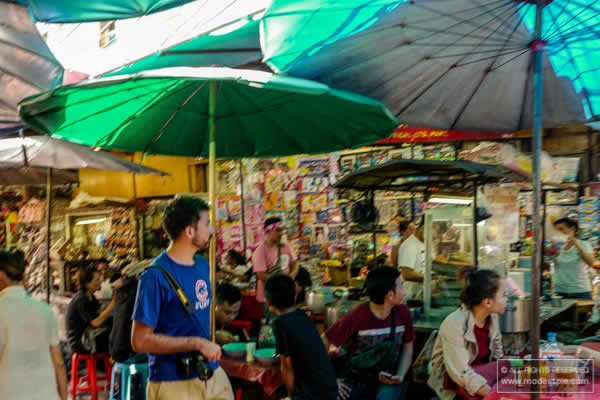 7

Asiatique The Riverfront

For a change, Asiatique The Riverfront is a nice, calm and relaxing venue for food, sightseeing, shopping and entertainment. There is a bit of travelling out of central Bangkok involved, but we feel it is worth it.

You can take the BTS to Saphan Taksin (S6) and from there, you can either walk or take a free 10-minute shuttle service by boat via the Chao Phraya River. Walking the 2 km distance can be a bit tedious (which we did), but you will be treated with the sights of old building architecture and a visit to a temple along the way. If you're pressed for time, it would be better to save time and energy and just take the boat service direct to Asiatique. You can take the same boat service back to the BTS Station at the end of your visit – the last boat ride is at 11.00 pm, so keep a watch on the time.

At Asiatique, aside from the various selections of dining establishments, you may also watch a variety of shows ranging from cabarets and ladyboy shows to a live demonstration of Muay Thai. Tickets start from about US$25.00 for each show.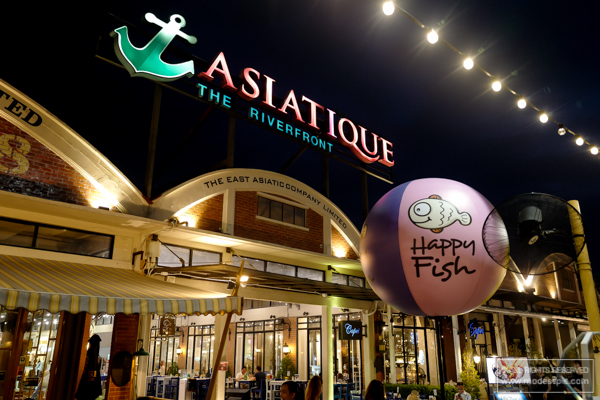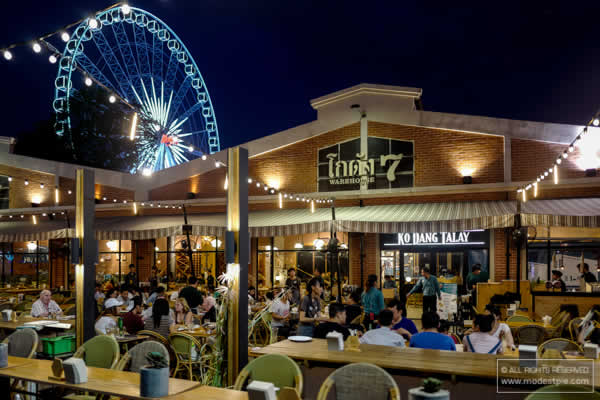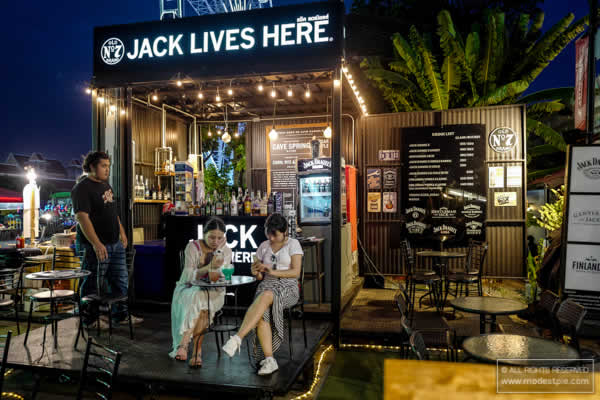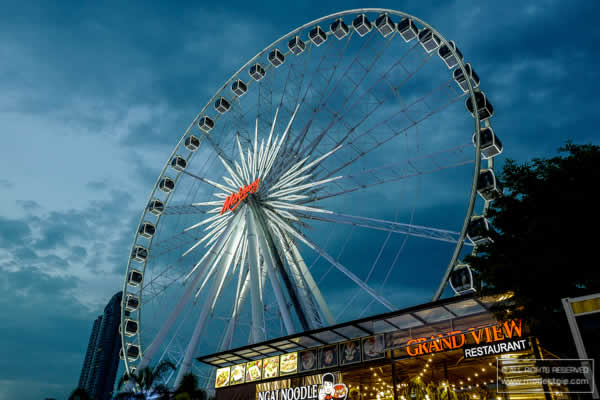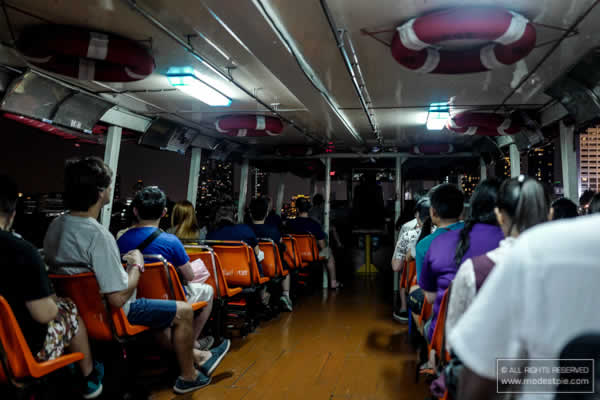 8

Soi Cowboy

Soi Cowboy is a short 150-metre alley with about 40 clubs and go-go bars that cater mainly to tourists and expatriates. It is quite near the main Sukhumvit Road and is walking distance from either the BTS Asok (E4) or the Sukhumvit MRT Station. It may be a good idea to first walk and see the sights along Sukhumvit Road before heading to Soi Cowboy.

Soi Cowboy is an adult-themed area with hints of red light district and may not be for everyone. Nevertheless, you can take a quick stroll through the alley and glance sheepishly at the scantily-clad girls (if that is your thing) – topless and nude dancing take place inside some of the establishments, so we've heard.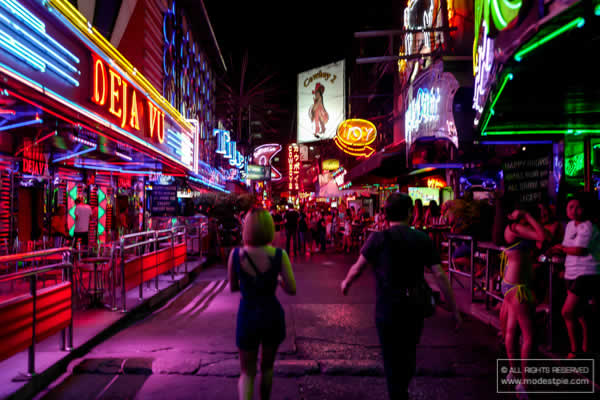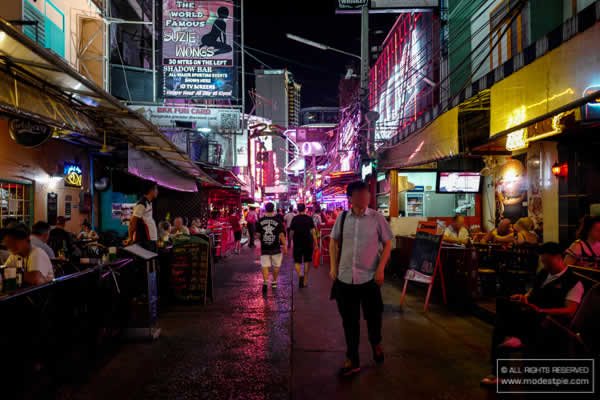 We took a quick stroll through to the other end of the alley, and found a good massage place that is not only cheap but clean and professionally run, about 350-metre (5-minute walk) away from the end of the alley. In case you're wondering, the place is called Banana Club. There is nothing kinky about this place and there is a big glass window on the shop front that lets you see the masseuse at work from the outside. You can use the map below to navigate to that location.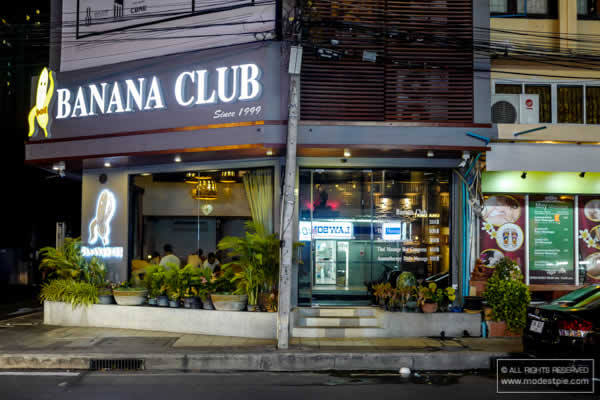 9

Hua Lamphong Railway Station

While you're in the vicinity of central Bangkok city, take a stroll to the Hua Lamphong Railway Station. You may have already passed this station as you're moving about in the city of Bangkok as the central Hua Lamphong MRT station is located just below this railway station via escalator.

The Hua Lamphong Railway Station was constructed over a period of 6 years and was opened on 25th June 2016, making it over a hundred years old today. The station was built in an Italian Neo-Renaissance style with wooden roofs and stained glass windows using the Frankfurt (Main) Hauptbahnhof train station in Germany as a prototype. The Hua Lamphong Railway Station consists of 14 platforms and 26 ticket booths, and is a terminus of the Eastern & Oriental Express luxury trains and the International Express to Malaysia.

The Hua Lamphong Railway Station makes an excellent subject for photography, and a brief stop here as you're passing by should be sufficient for you to appreciate its century old architecture and current infrastructure.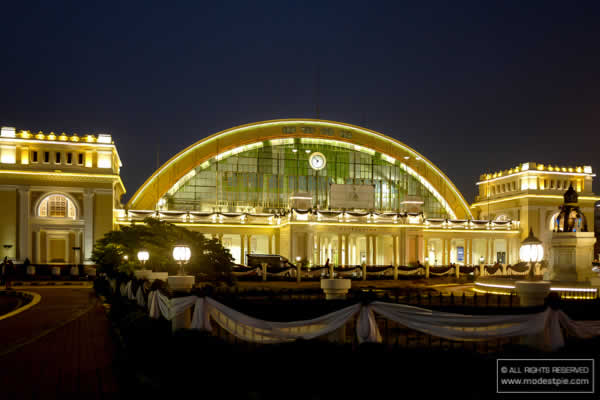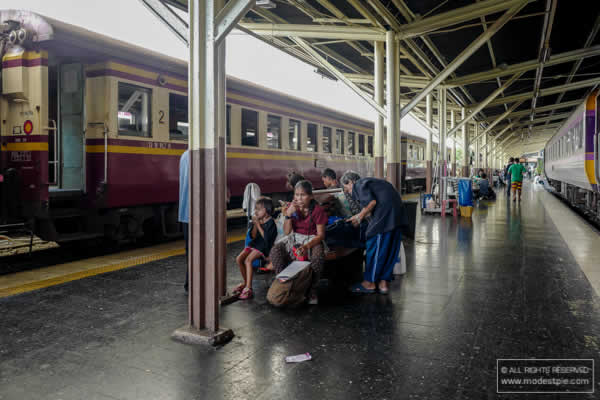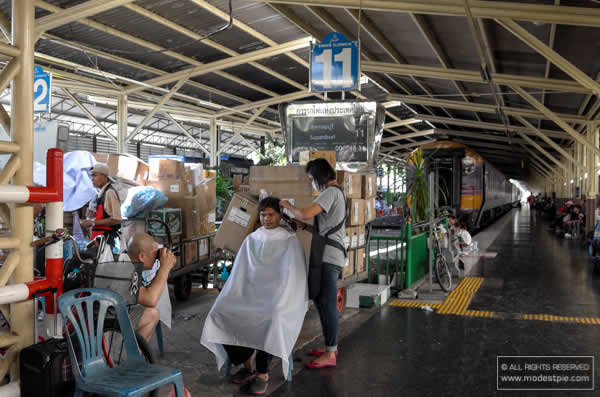 10

Ratchaprasong Sky Walk

Bangkok is hot and humid all year round, and all our sites above so far have been mostly outdoor in the heat of the tropical weather. At the end of your trip, it may be relaxing to switch the pace a little and visit some of the shopping malls around the Ratchaprasong District. The Ratchaprasong Sky Walk is not an attraction site per se, but a couple of BTS stations along the Sky Walk connect you to many of the major shopping malls in central Bangkok. Shop a little, and if you've had a lot of street food in the days leading to this, dine at the more conventional restaurants here to recalibrate your palate before heading home.

Stop at the following BTS stations to visit the following malls in the vicinity:

BTS Siam (CEN)
Siam Paragon
Sephora
Siam Discovery
Siam Square One
BTS Chit Lom (E1)
Central World
Gaysorn Village
Central Chidlom
Central Embassy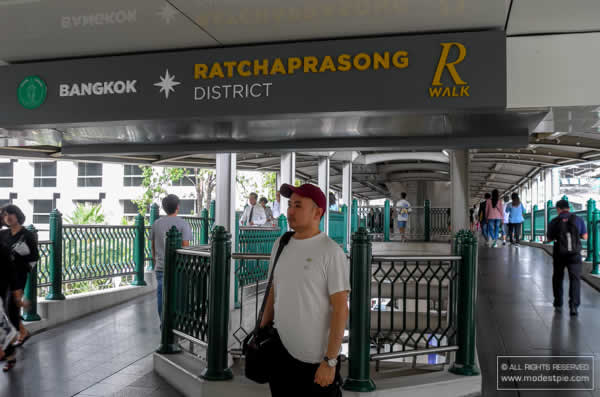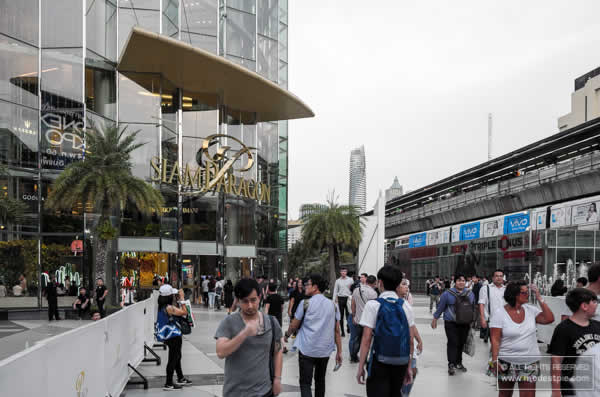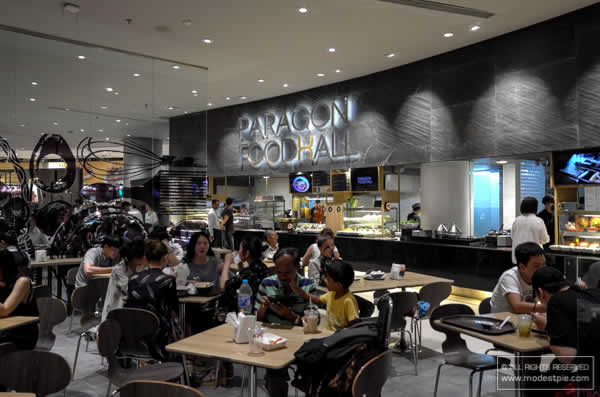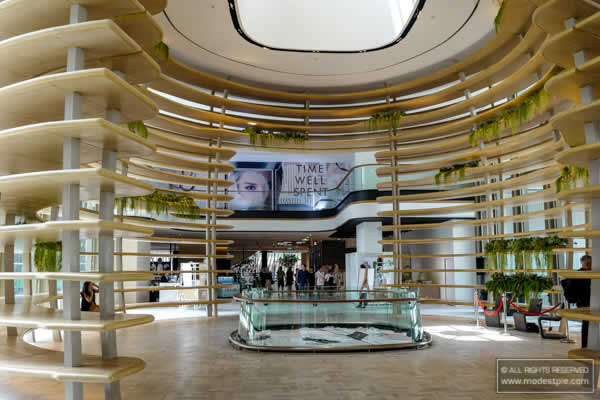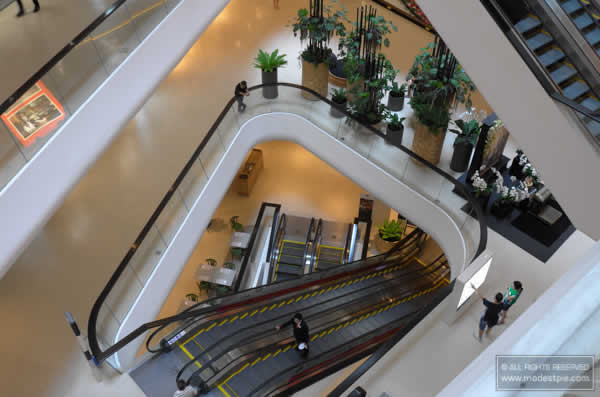 ---
Other Sites of Exotic and Cultural Interest
We have omitted the following more cultural locations in the list above as they are located a little far from the central area of the city. If you would like to visit these places, you may need to allocate an extra day or two of stay in Bangkok.
11

Phra Nakhon Si Ayutthata

Ayutthaya is a city in Thailand, about 80 kilometers north of Bangkok. It was capital of the Kingdom of Siam, and a prosperous international trading port, from 1350 until razed by the Burmese in 1767. The ruins of the old city now form the Ayutthaya Historical Park, an archaeological site that contains palaces, Buddhist temples, monasteries and statues.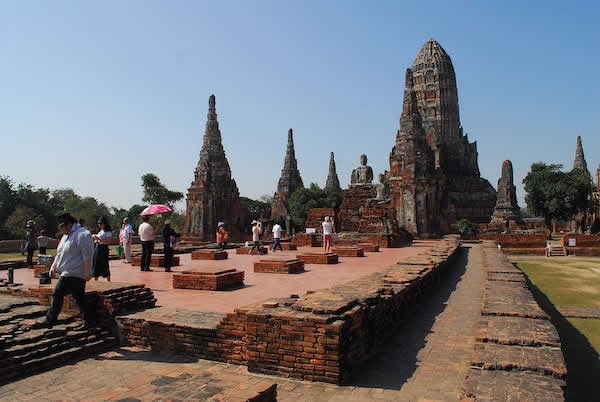 ---
12

Damnoen Saduak Floating Market

The Damnoen Saduak Floating Market is one of Bangkok's most famous and lively floating market. It is over 90 km in the westerly direction from the city centre in the province Ratchaburi and is open daily from 7.00 am to 5.00 pm. Damnoen Saduak literally translates to "comfortable travel". Do check the opening hours on festival days such as the Songkran Festival as these hours may be affected. Plan ahead for the journey as the congestion heading in this direction during peak hours can be quite bad.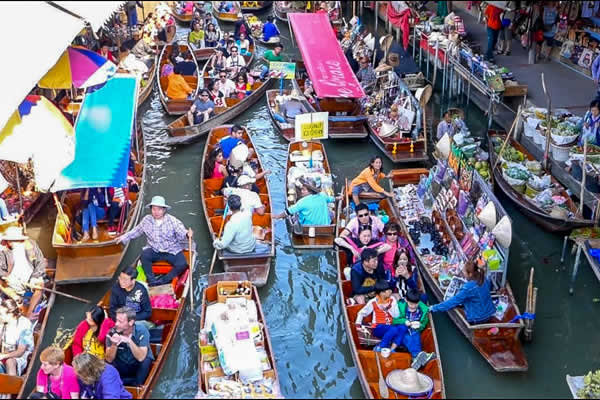 ---
If you know of other attraction sites that a traveller in Bangkok may find interesting, please share with us in the comments section below.
SEE ALSO:
---
N.B. All images in this article marked with a copyright are properties of www.modestpie.com. For use and purchase of the full resolution of these images, kindly send us a message at admin@modestpie.com.
---
---
---